Artists and Organizers, on the Same Page
 Capstone presentation for the Design@USC masters program
.
Soundcheck organizes and standardizes preparation for live music shows by setting expectations, and minimizing surprises. The straightforward UX and collaboration features lower the barrier to entry for reluctant users, and makes it simple to share and receive up-to-date gig information. Soundcheck puts contact info, show scheduling, front of house details, backline equipment, riders, and more all in one place.
 I led a research team that honed in on a market segment and iterated features and design elements over a semester. Through several rounds of in-depth user interviews, we honed our app UX, look and feel, and primary feature set with eyes toward releasing a private prototype. While the project is currently on hold, the team and I successfully verified the desireability of the product, built up a solid bedrock of user feedback, and iterated major design choices to arrive at a comprehensive understanding of what our platform could be.
​​​​​​​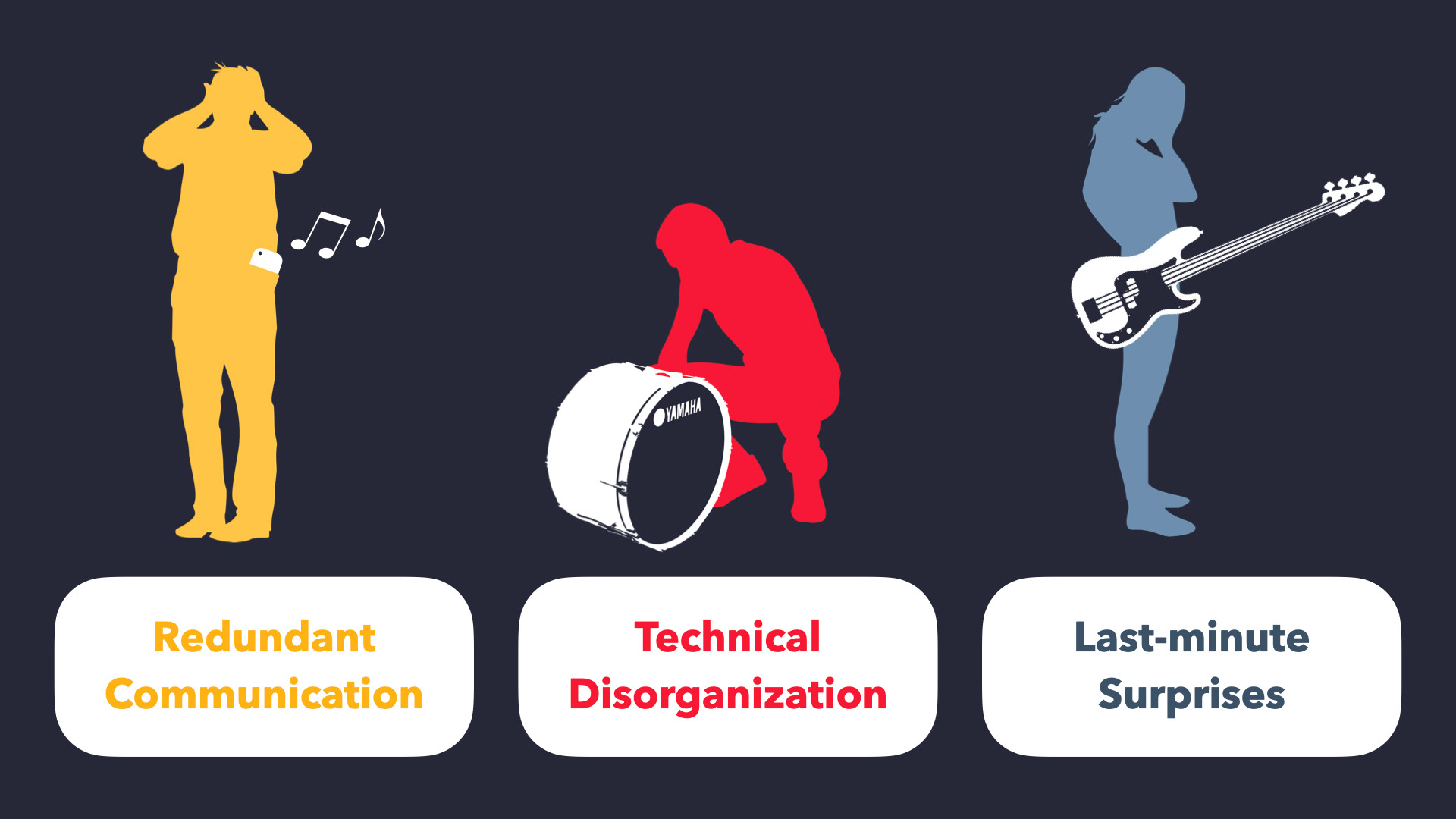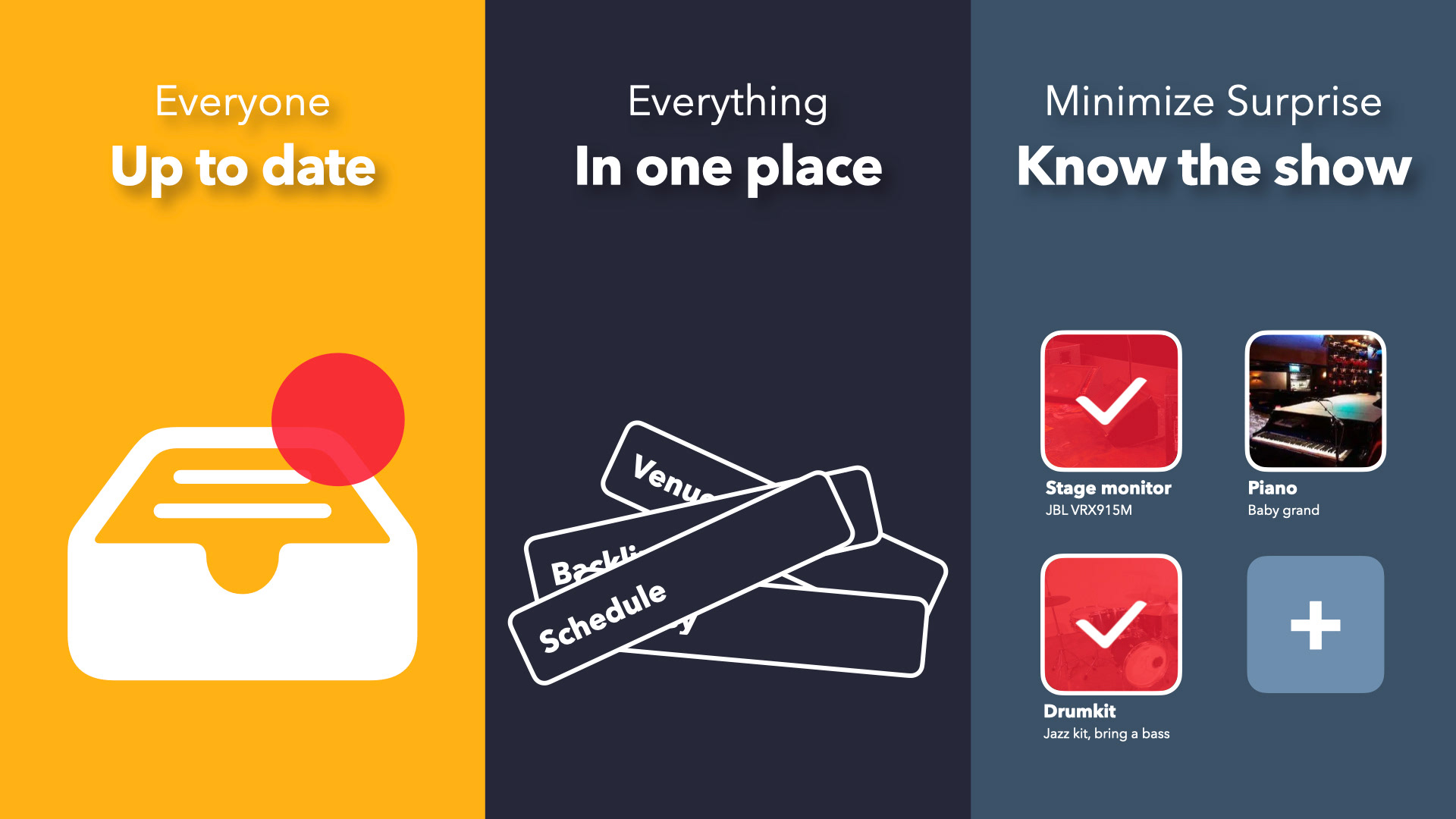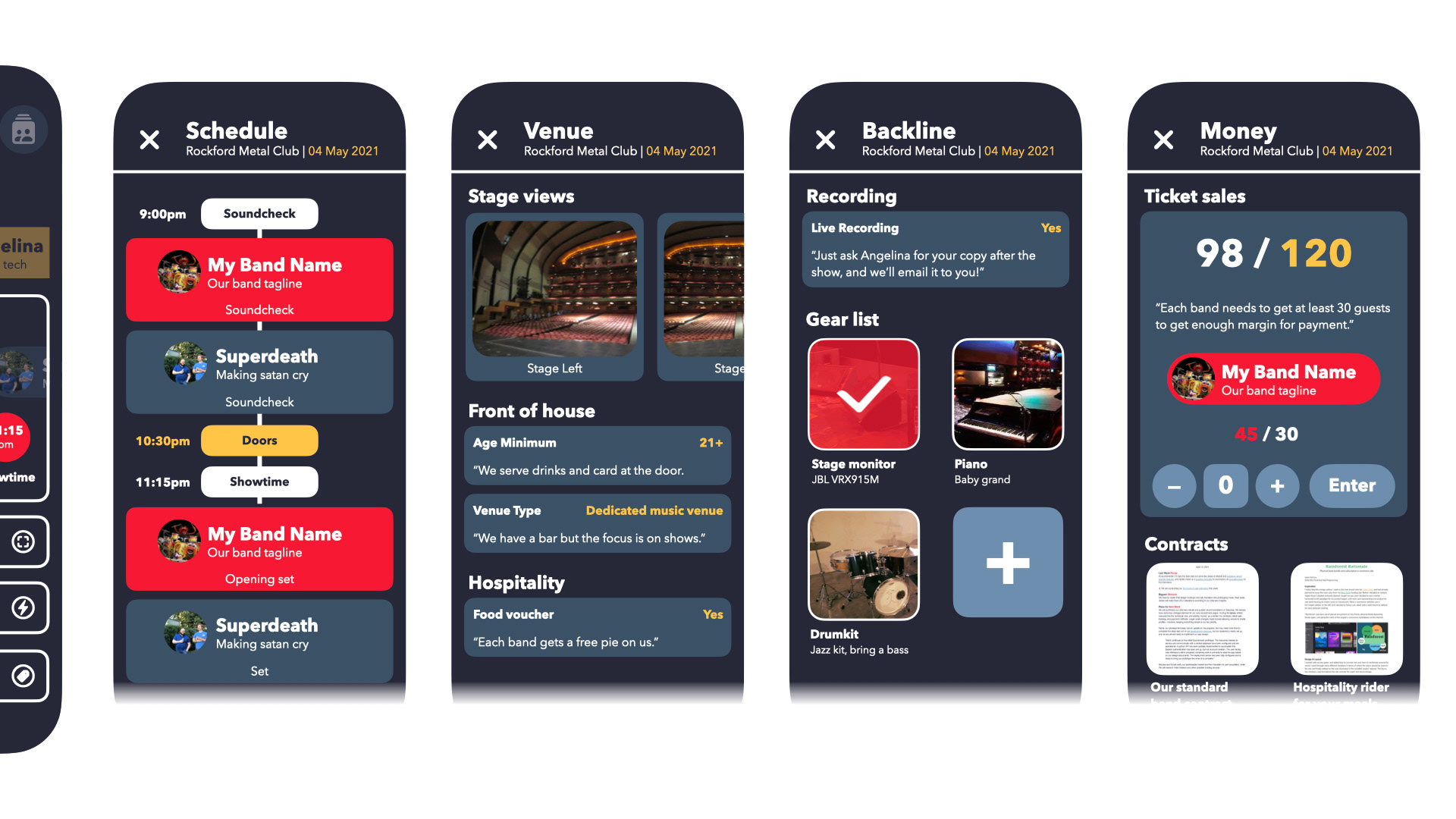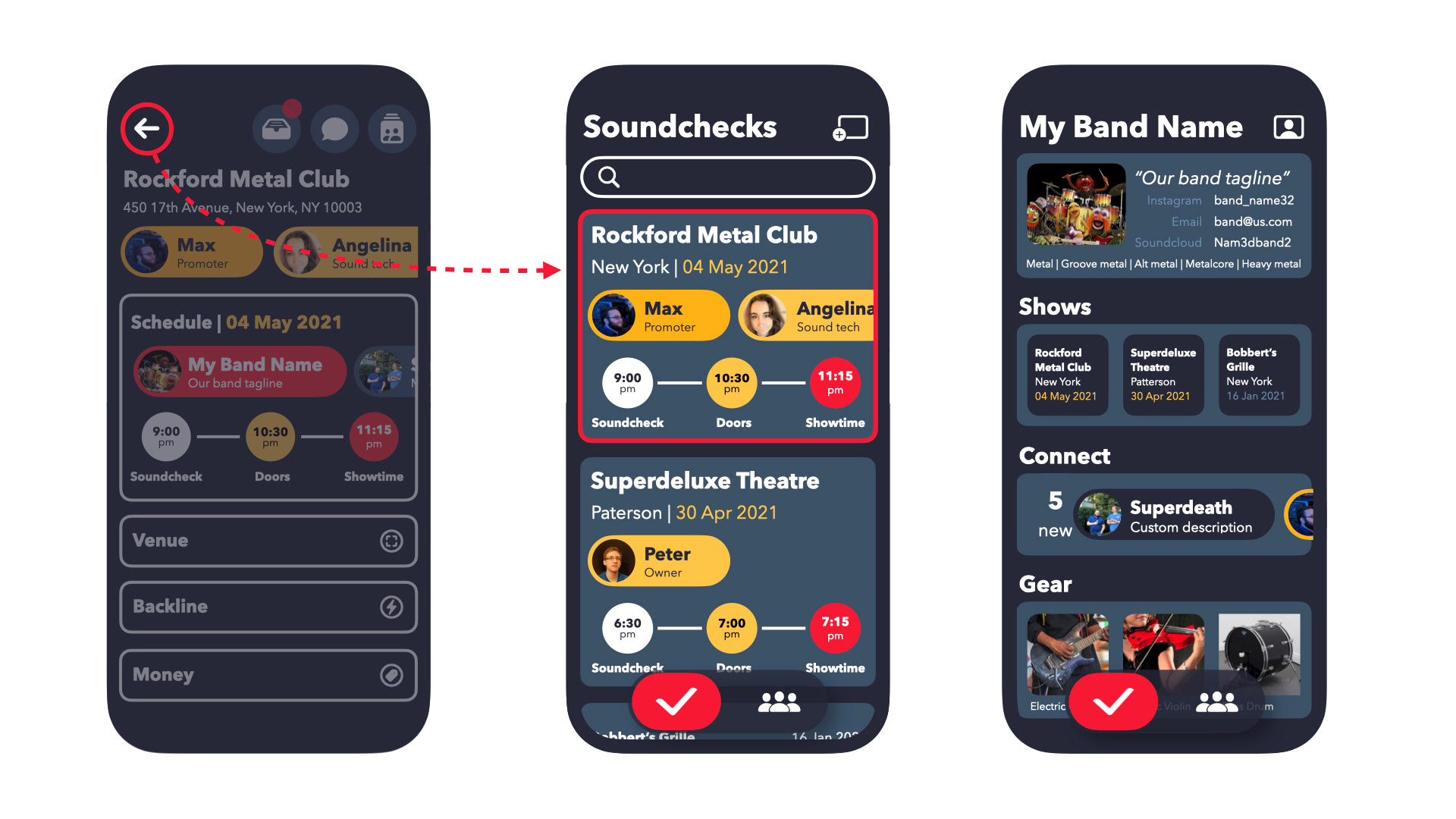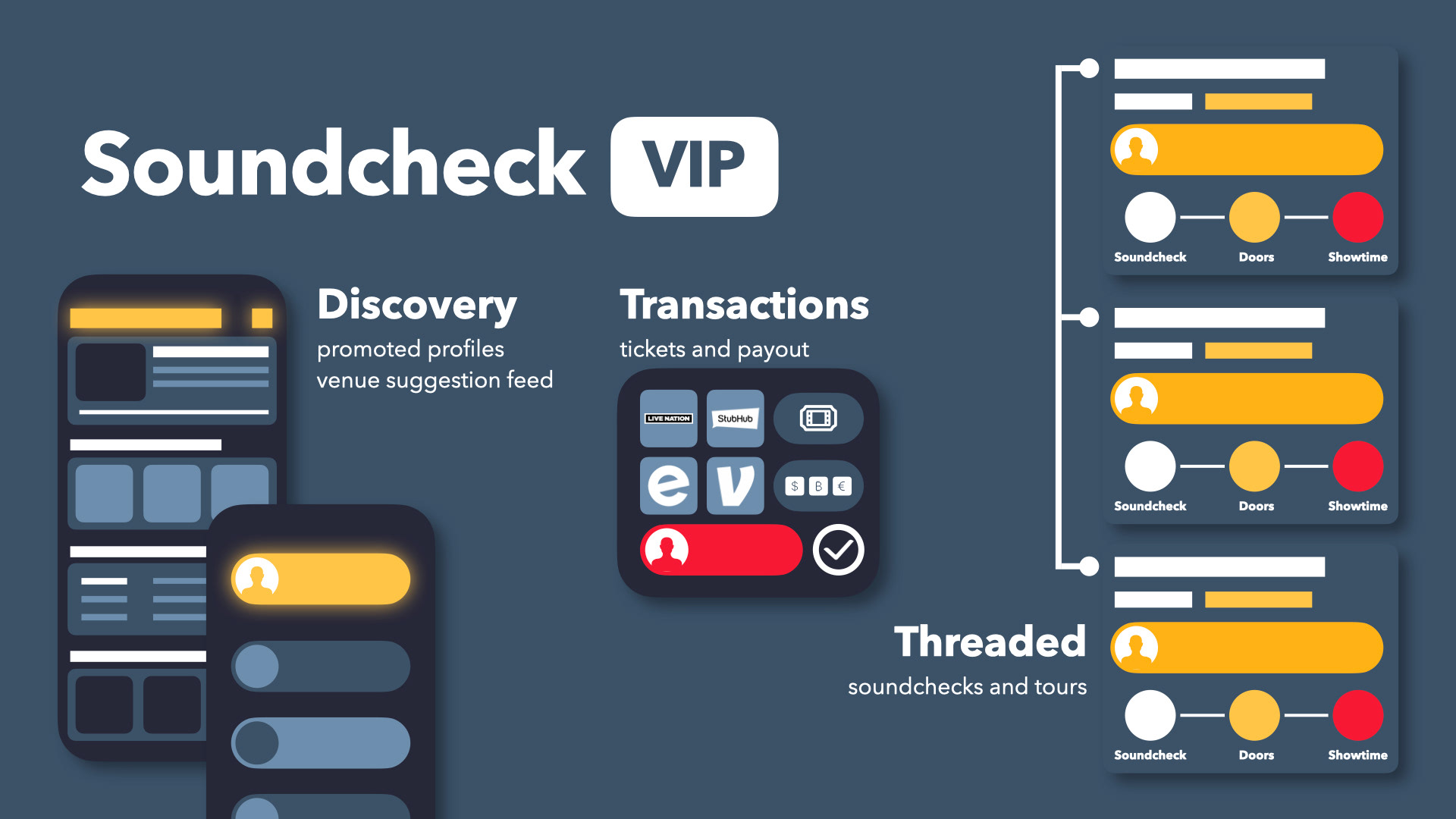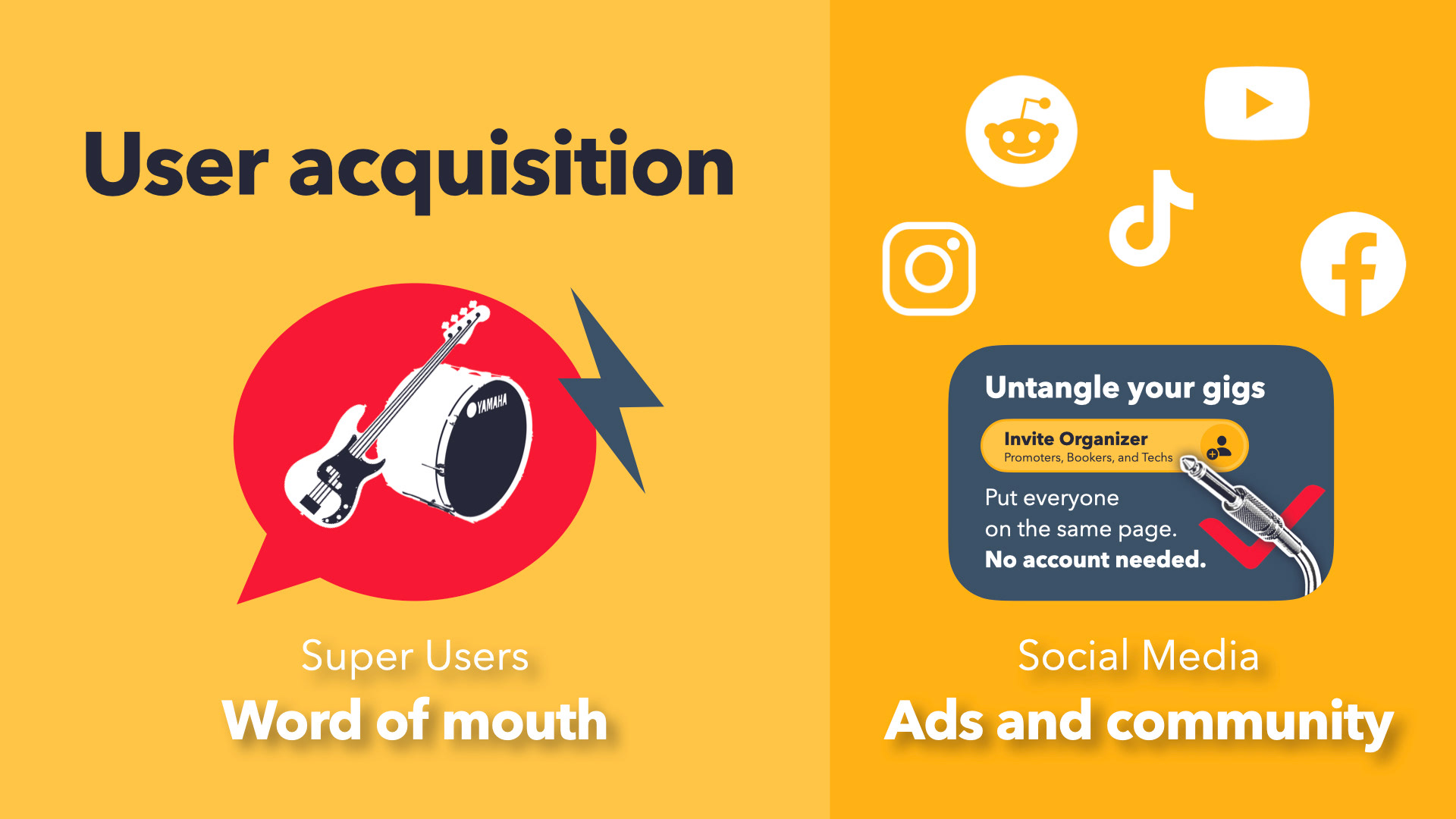 ANIMATIONS IN THE FULL KEYNOTE PRESENTATION MORE CLEARLY EXPLAIN THE UX HIERARCHY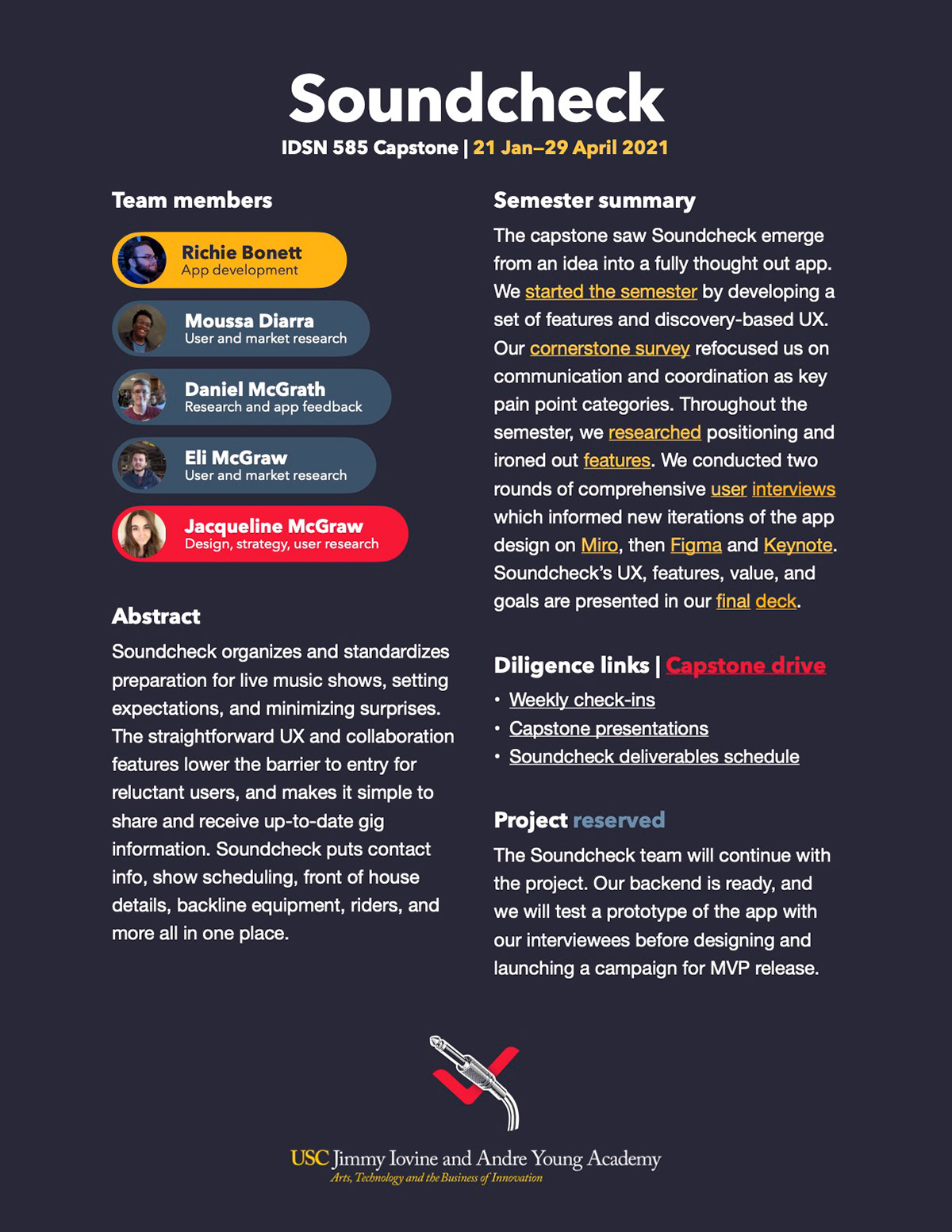 Soundcheck Handoff Document
Overview of major deliverables with links to critical documents.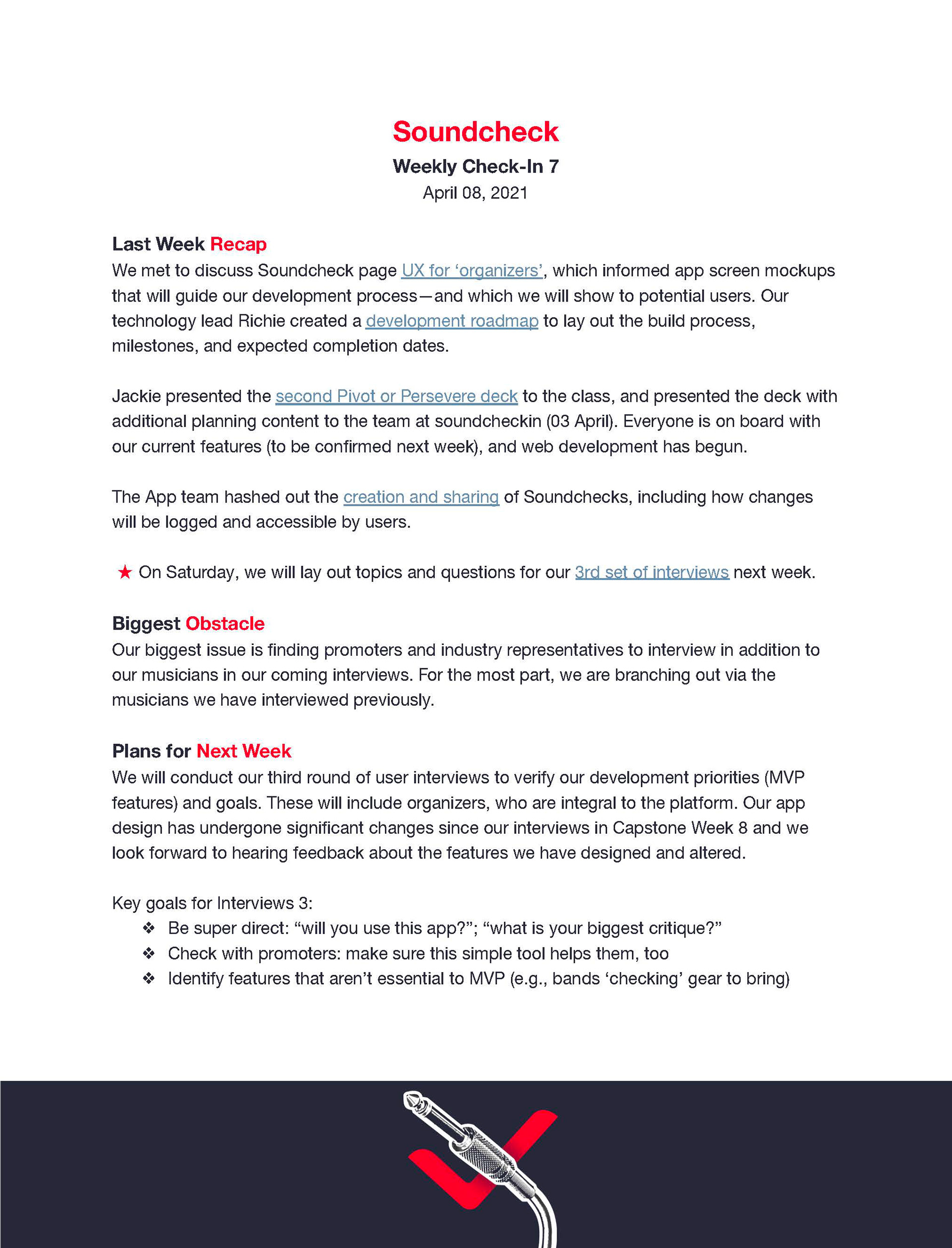 I wrote check-ins every week to recap our progress and set goals for our next Soundcheckin.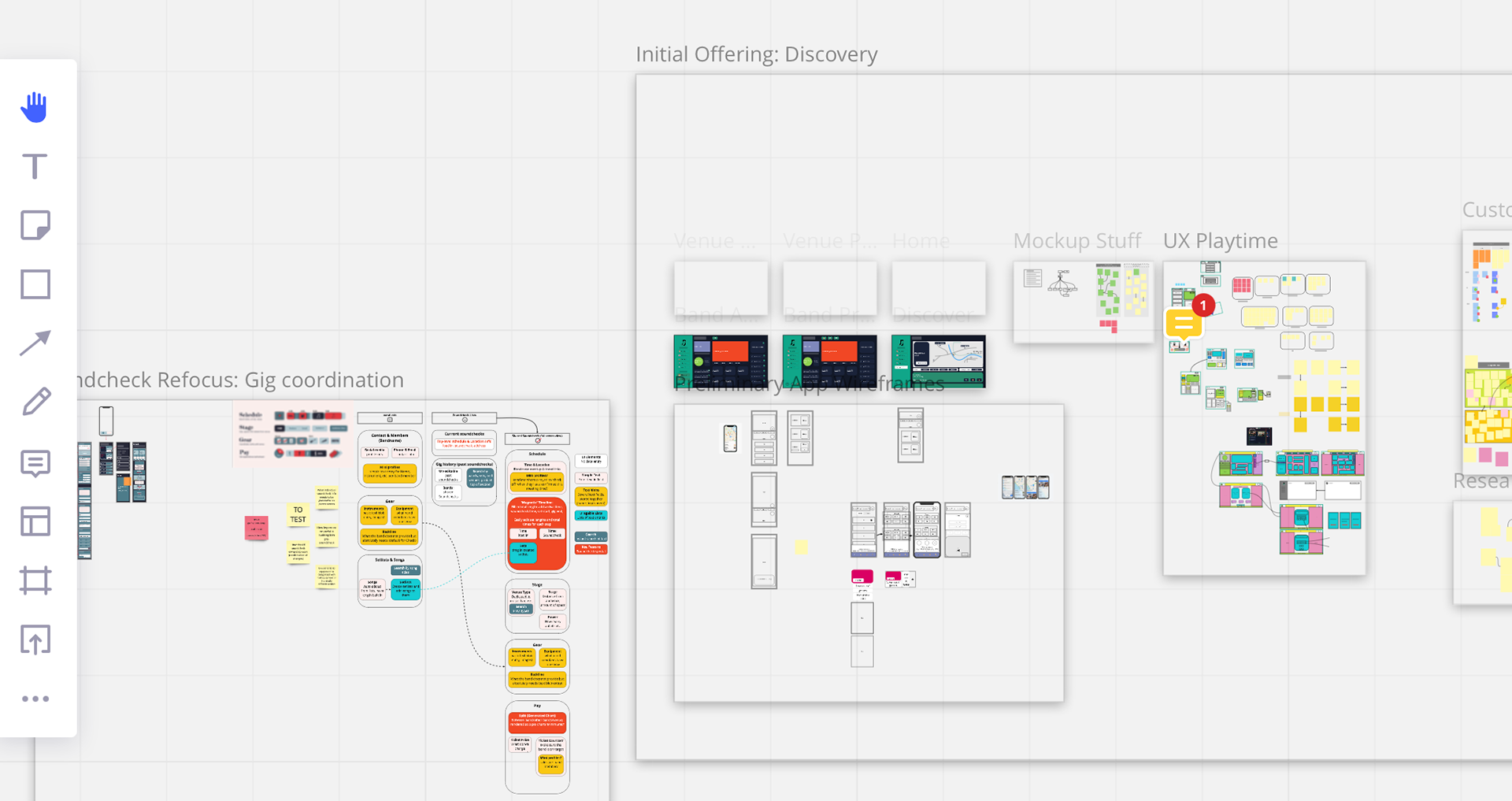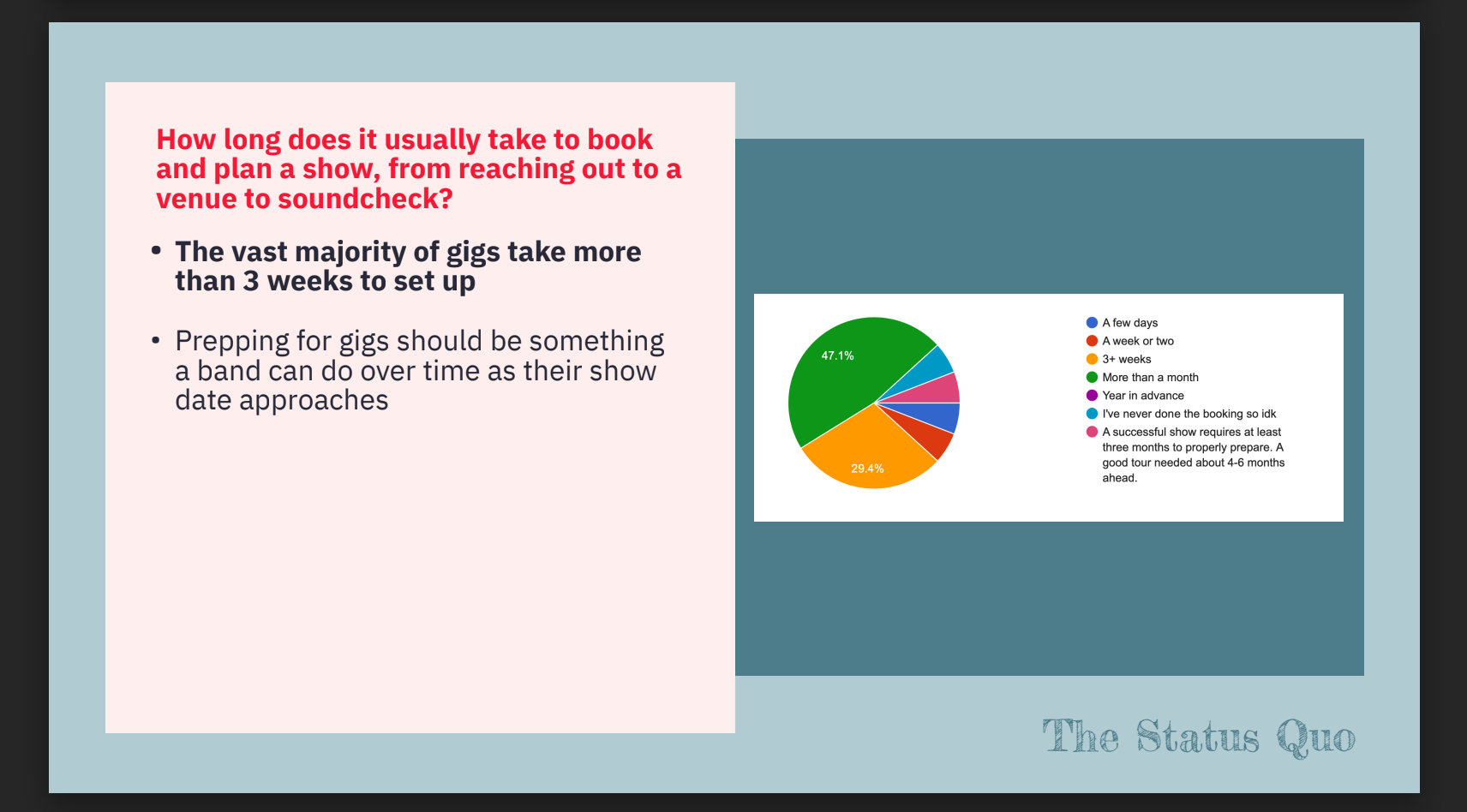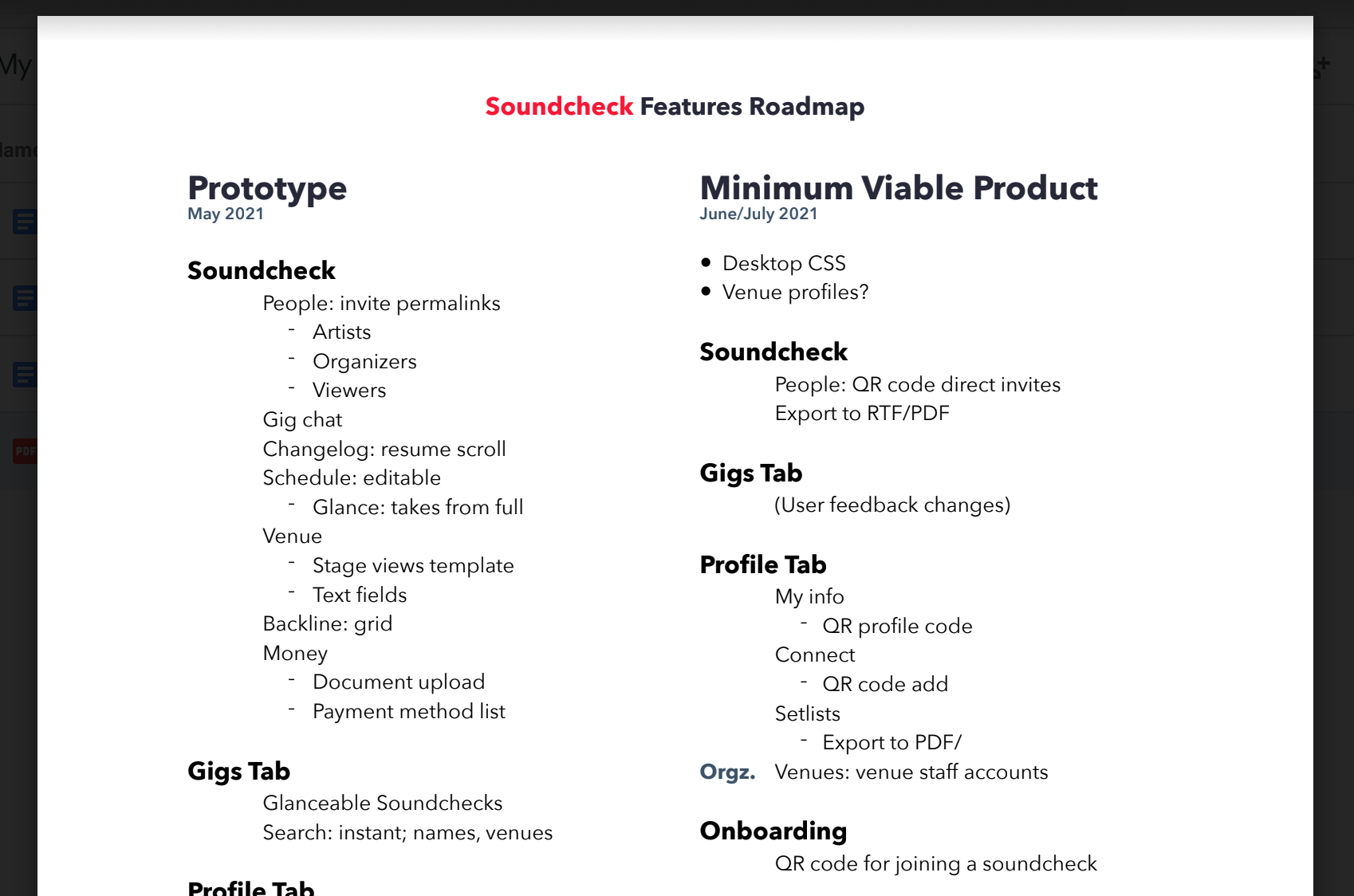 Throughout the semester, I meticulously catalogued and recapped our process with documents and internal presentations. We used online collaboration tools like Google Drive, Miro, and Discord to keep everything running on time. I created spreadsheets to track our interview participants, and interview templates to ensure consistency across different interviewers.