I have written many essays and papers throughout my scholastic career, and recently returned to research in the realm of strategy.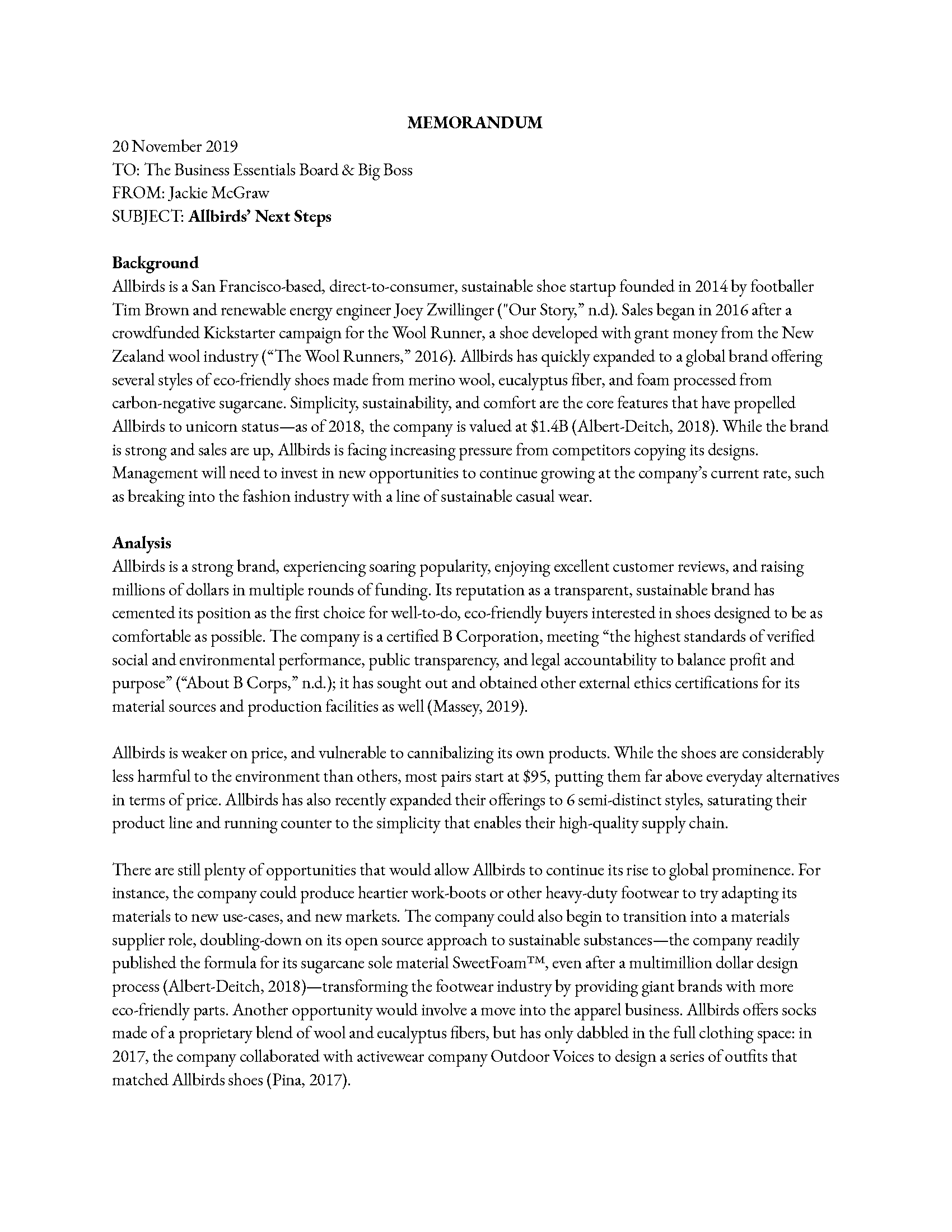 (Mock) Memorandum: Allbirds' Next Steps
Strategic recommendations for the footwear company Allbirds detailing a move into sustainable apparel.
Designed Handoff Document: Fullscale
Document succinctly recapping months of work on a venture idea and recommending next steps.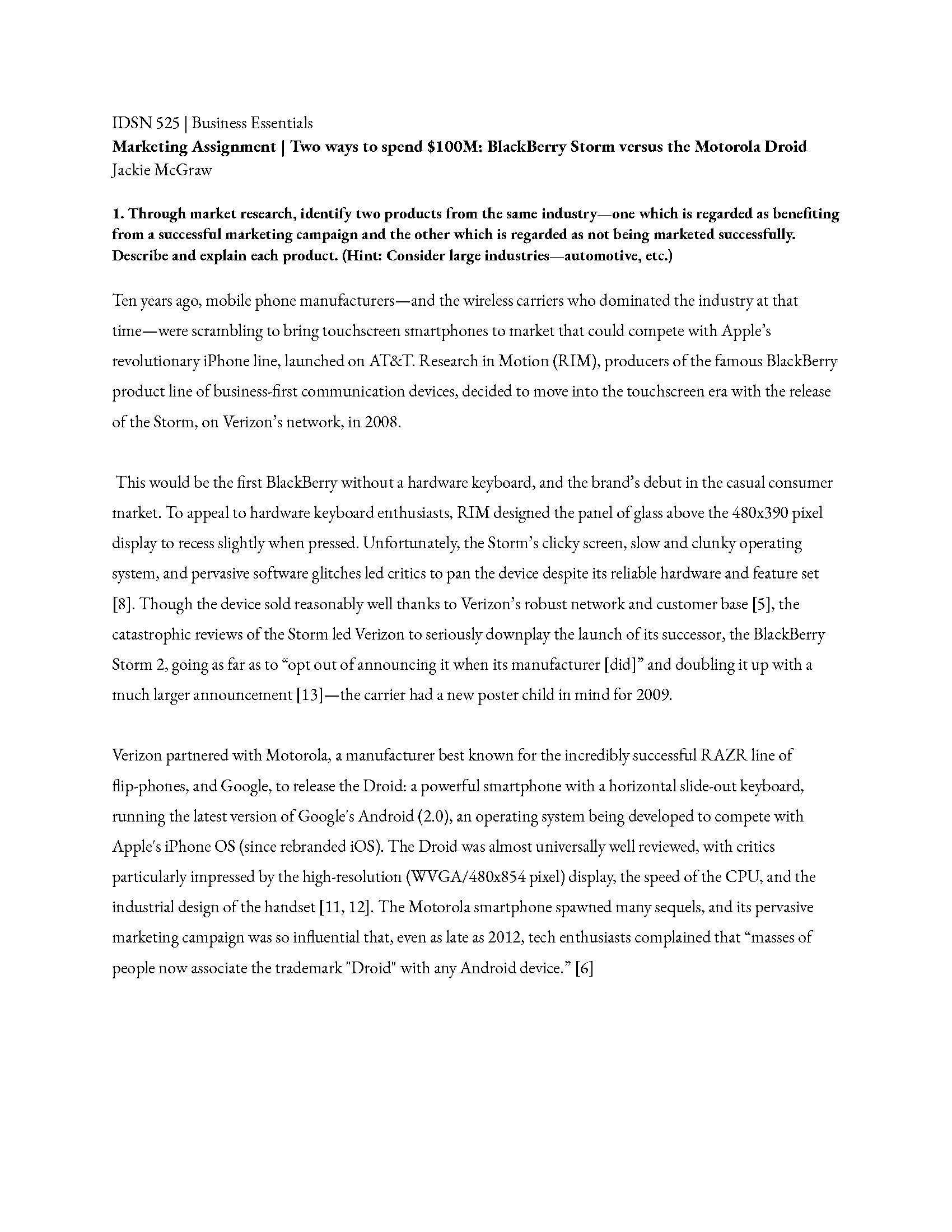 Marketing Research: Two Ways to Spend $100M
Market research, the '4 Ps', and competitive analysis concerning 2 smartphone launches in 2008/2009.
Research Literature Response: Identifying Neural Evidence of Morphology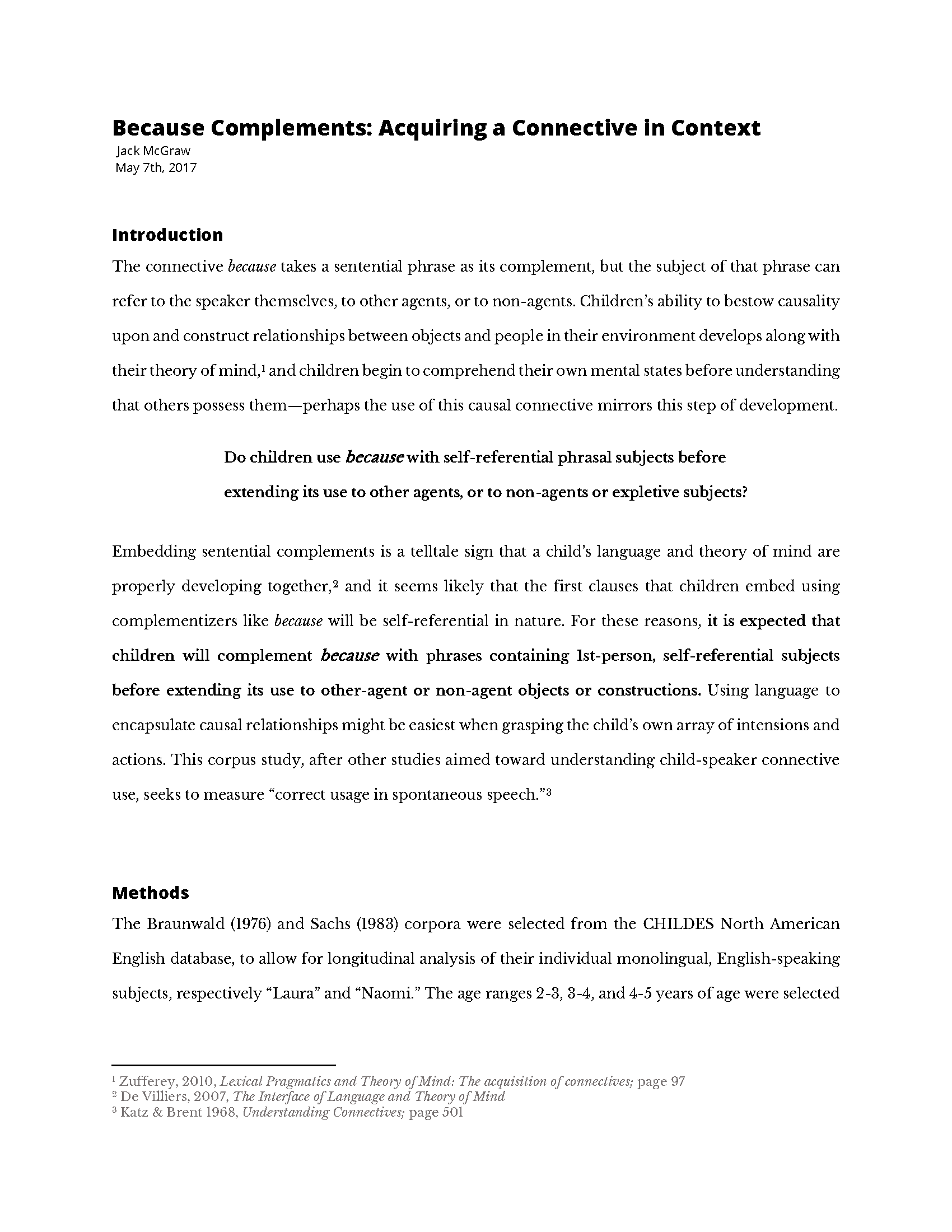 Database Research: Childhood First Language Acquisition
Queried the CHILDES language database to investigate how children lean to use "because".